Web Design and SEO
Our team specializes in a managed approach. Crafting visually stunning websites that not only look great but are optimized for search engines, ensuring your business stands out and attracts the right audience online.
Come on, Click Me!
A "Turn Key" Web Solution
Designed For Small Businesses
Small businesses typically need web management but can't afford it. We provide a manageable monthly solution with the typical high up front cost of traditional web agencies.
Concierge Customer Support
Becoming the best web agency your business has ever had is our #1 priority. We pride ourselves on our development, management, and remote concierge-level customer service and support.
Web Management
At Indepth Web Design, everything has a purpose and everything has it's place. We are built to be a small business web management solution. We strive to be the last web agency you'll ever need. Our primary service area is Altoona, and State College serving from Pittsburgh to Harrisburg, Pennsylvania.
Our philosophy is simple. Provide unparalleled customer service and support as well as crafting amazing quality websites. We also strive to increase web security, increase digital efficiency, and drive SEO rankings with increased website performance all for a manageable monthly price.
Let us customize a proposal for your business and show you how we can help you achieve your goals. We are the last web management solution you will ever need.
Our platform will dramatically increase your efficiency, security, and peace of mind.

Web Design
When it comes to web design you want your brand to capture potential customers drawing them in to your content. The goal is to have them spend as long as possible browsing your content.
At Indepth Web Design we pride ourselves on making visually stunning websites that capture the imagination of our clients. Our goal is to bring that same energy to your small business and provide great customer service to all your web content needs.
This is why we choose to operate with on a month to month basis. We want to grow with your business, changing your look as your business grows over the years. We aren't a "design once and done" style agency.
Search Engine Optimization (SEO)
In today's digital landscape, Search Engine Optimization (SEO) has become an indispensable tool for small to medium-sized enterprises (SMEs) aiming to enhance their online visibility. By strategically implementing SEO techniques tailored to the unique needs of SMEs, businesses can drive quality organic traffic to their websites, improve their search rankings, and significantly boost conversions.
The benefits of SEO are manifold: from enhancing brand credibility and recognition by ranking higher on search engines like Google to tapping into a broader audience base and gaining a competitive edge in the market. For SMEs striving to make a mark in the crowded digital space, investing in SEO is not just a choice, but a necessity. Leveraging professional SEO services can pave the way for sustainable business growth, ensuring your brand stays at the forefront of your target audience's mind.
SEO
Just having a good looking site isn't enough. We have mutiple strategies to make your website rank as high as possible.
Digital Marketing
Websites are an essential component of a digital marketing strategy as they serve as a virtual storefront or platform for businesses.
Web Content Management
Over the years your going to want to upgrade the look of your website. We take care of your on going needs and updates.
Social Media Management
Have difficulty keeping up with social media content for your brands pages? We provide various levels of management.
ADA Compliance
ADA Compliance means that websites must be accessible to individuals with disabilities, including those with visual, auditory, or physical impairments.
GDPR
Overall, GDPR has significant implications for how websites collect, store, and use personal data. Websites must be transparent about their data practices.
Graphic Design
Graphic design can have a significant impact on the success of your business, as it helps to convey a strong visual message that can influence your consumers.
Unlock the potential of your social media presence with effective organic social media practices. Discover 9 power-packed tips to dominate the Altoona, PA market and connect with your audience.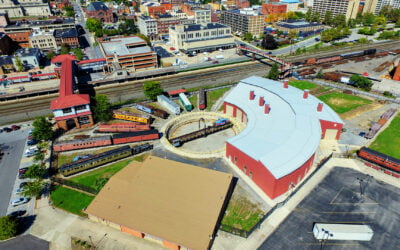 By leveraging the power of digital marketing techniques such as SEO, social media management, content creation, and more, we ensure that your brand shines across the digital spectrum.
Our team of experts specializes in providing top-notch web design and SEO solutions tailored to meet the unique needs of businesses in the Altoona, PA region.